SaveTheWest.com
15Jan MORE BIZ DYING THAN BORN – HP nothing.
| | |
| --- | --- |
| Client: | Ken Abramowitz, New York, NY |
| Summary: | To create a new website to host videos and articles regarding the primary threats facing Western civilization, and present common-sense solutions. |
| URL: | SaveTheWest.com |

---
Contents
(1) Background
(2) My role in developing SaveTheWest.com
(3) Highlights of the original content I've developed for SaveTheWest.com
---
(1) Background
Ken Abramowitz is a New York venture fund executive who has been deeply concerned about (a) the threats facing Western civilization (particularly against the U.S. and Israel), and (b) our leaders' inability to identify, or effectively deal with them.  For years, Ken has been giving speeches to private groups throughout the U.S. Western Europe and Israel, some of which were recorded on video.  See Ken's recent TV appearances here.
With the pace of these problems becoming more entrenched, and metastasizing so quickly, however, in late 2013 he decided it was time to have a website constructed to publicly feature his speeches and writings, speeches and writings by his friends, and other useful resources.
Ken was aware of my various skills, and my similar interests, and in early 2014 retained me to work on a part-time basis to develop this website, which he named SaveTheWest.com.
---
(2) My role in developing SaveTheWest.com
Setting up a website to merely house videos and some text documents would have been relatively easy.  No matter how good the content, though, it neither would nor could help to raise public awareness of the threats facing Western civilization, unless it was all "framed" in a way that meets the average American where he/she is, intellectually and literacy-wise.
After presenting Ken with the shocking data I've compiled on the historic, civic and functional (il)literacy of the average American today (and even the most "educated"), he concurred that significant effort must be devoted to "framing" the content of the site, specifically:
To provide critical background information about Western civilization itself.
To present the underlying ideological natures of the primary threats facing us.
To the greatest extent possible, to accomplish these objectives using visual media, plain English, and authoritative source material – eg, the expressions of those who are behind these threats, as opposed to interpretations of them.
Ultimately, we agreed that the target market for this website must be the reasonably-intelligent person who could be persuaded to support freedom, and the other tenets of Western civilization, but who is currently either unaware of, or misinformed regarding basic facts.  Throughout 2014, on a very part-time basis, and under Ken's direction, I researched and developed an array of such materials, including:
Custom-crafted graphic slide shows of the core points Ken makes in his presentations, regarding the primary economic, national security and cultural threats facing America, and his recommendations for dealing with them. One example:
Excerpt of STW's economic slide show, featuring Stanley Thornton, who is receiving an array of federal benefits for his "disability": he claims he must live as an "adult baby," be fed from a bottle, and play in a crib all day.
Pages containing detailed information about the foundational documents that underpin Western civilization, as defined by Ken at the end of this interview I conducted with him.
---
(3) Highlights of the original content I've developed for SaveTheWest.com
See the complete archive of my content here.
---
"The Huffington Post's Anti-Semitic Bias and Incitement During the Third Intifada"
Writer, researcher, designer, narrator, producer. 44 minutes.  Trailer here.

During the fall of 2015, Palestinian terrorists mounted more than 100 attacks on Jews, killing dozens and wounding hundreds.  This documentary exposes how, through various acts and omissions, HuffPost consistently acted as a virtual PR agency for the Palestinian terrorist machinery, employing classic anti-Semitic dehumanization and vilification tactics.  All source documentation, which tracks the script, was compiled into a dedicated page.  The video was met with acclaim from numerous analysts, journalists and authors.
Note: Several days after the video went live, HuffPost took down its entire search engine, leading viewers who wished to follow the links I provided, to prove my assertions, to dead pages.
---
"HuffPost's Dehumanization of Capt. Taylor Force"
Writer, researcher, designer, director, producer. 17 minutes.  Trailer here.
Captain Taylor Force was a beloved veteran of the U.S. Army who had served two tours in Iraq.  While Capt. Force was studying for his MBA at Vanderbilt University, his class went on a trip to study entrepreneurship in Israel, where he was murdered by a Palestinian terrorist.
This video documents the fact that HuffPost essentially ignored Capt. Force's murder, just as it ignored the swath of other Jewish victims of Palestinian terrorism, while at the same time, giving top-level, personalized treatment to terrorists, animals and sad celebrities, etc.  All source documentation, which tracks the script, was compiled into a dedicated page.
---
My report was hailed by The Algemeiner, America's largest Jewish news site: New Report Launches Scathing Attack on HuffPost for 'Antisemitic Incitement' Aimed at Helping Obama 'Sell Iran Deal', by Ruthie Blum, The Algemeiner, July 18, 2016. Excerpt:
"The Rhodes To HuffPost," whose release on Sunday came three days after the one-year anniversary of the Joint Comprehensive Plan of Action (JCPOA), details a series of egregious violations of journalistic ethics on the part of the major media online outlet. In particular, it asserts, the HuffPost engaged in a concerted campaign to help US President Barack Obama get elected, and subsequently to assist him to push through the JCPOA by purposely deceiving the public about its true nature.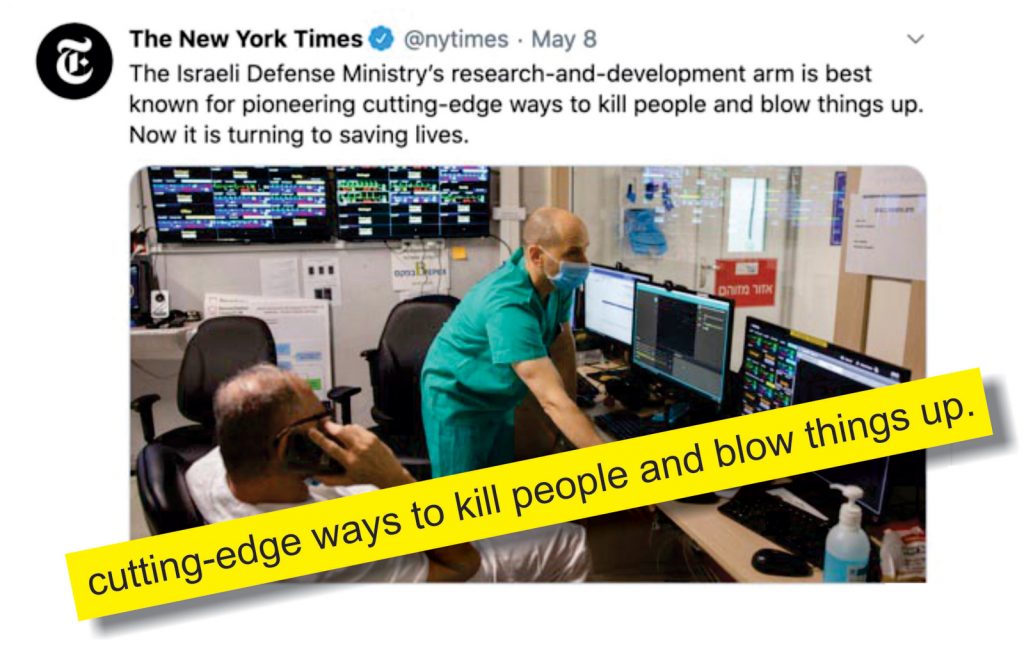 What does Iran have on YOU, Speaker Pelosi? This expansive report details how Speaker Pelosi incited a frenzy, based on loose rumors that Russia is paying bounties to kill U.S. soldiers, as a pretext upon which to claim that President Trump is committing treason, by not acting in their defense – but ignored the voluminous evidence that Iran has actually been doing this, for many years. The bottom line: Based on her own supposed standard, she would appear far more culpable of acting in Iran's interest, and defense, than anything President Trump could plausibly be accused of, in regards to foreign actors paying bounties to attack U.S. soldiers.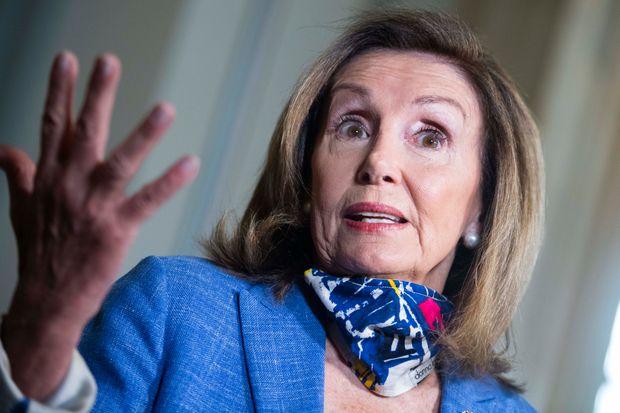 Special report: The U.S. "news" media depicts an American terrorist and her son as "Madonna & Child": Jon is a former art director, who provided creative leadership during corporate photo-sessions. When he saw these clearly staged photos of a self-professed Islamist terrorist, being used by the most influential "news" organizations in America, he knew he'd seen similar, staged imagery in the past: then recalled the Madonna & Child photos, over the past 1,500 years. This report and slide show examine not just the visual glorification of this terrorist, but presents the back story, that all of these "news" organizations left out: that many of the young Yazidi females who were systematically raped by ISIS terrorists claim it was their wives — like this one — who were more brutal to them than their husbands. Also see letters Jon sent to the heads of the "news" organizations that perpetrated this obscenity, here.
There is no question that thousands of peaceful civilians are genuine victims of the nightmare occurring in Syria and Iraq, being caused by Islamist terror gangs, and they are simply seeking to escape. And almost invariably, these are the only faces that we see in the media, particularly women and children, whenever the refugee crisis is discussed.
Few Americans (or W. Europeans) know, however, that 74% of refugees are from neither Syria nor Iraq, or that 72% are neither women nor children, but are instead men of fighting age.  Further, a significant percentage of these refugees believe in the most oppressive interpretation of Islam, and a minority are perpetrating horrific crimes in their host nations.  One reason so few know about these things is that the websites that promote these facts do so in a shrieking way, and they are packaged amid other claims that are dubious, at best.
This special report identifies and meticulously, calmly documents ten of the basic facts that any rational person should know about the refugee situation, what our leaders know about it, as contrasted to the narrative that is churned out 24-7 by those who are intent on deceiving the general public.   I did a radio interview about it, linked at the top.
---
Since the 9/11 attacks, there has been a persistent perception that Muslims in America are at extraordinarily high risk of being the victims of hate crimes.  The news media, activist groups and entertainers have all repeated this claim, to the point where it has become accepted as true.
But it's not.  In fact, according to the FBI, hate crimes against Muslims nearly went to zero after 9/11, and since, they have remained among the least-likely victims of hate crimes in America.  In contrast, Jews are by far the #1 largest group of religiously-motivated hate crimes, even though they have a similar population size to Muslims in the U.S.
This investigative report uses FBI-sourced data as the basis of a short (9-frame) infographic slide show, that exposes the truth, in a format that even a child can understand.  All source documentation was compiled into a dedicated page.
---
The purpose of this report is to expose how the Huffington Post, the world's most widely-read online "newspaper":
(1) Engaged in a two-year, scorched-Earth campaign of lies, deception, bias and anti-Semitic incitement in order to help promote the Iranian nuclear deal.
(2) Ignored, then downplayed the discovery, in May 2016, that Deputy National Security Adviser Ben Rhodes created a "war room" inside the White House, consisting of federal officials and outside groups, that misled uninformed journalists, Congress and the American people on the Iran deal.
(3) Has provided no coverage of the rapidly-unfolding discoveries that pivotal claims concerning the origins, nature and specifics of the Iran deal are false or are collapsing, thus validating its critics' worst fears.
The report is supported by an extensive resource page that presents basic, foundational issues, such as Iran's history of involvement in terrorism, etc.
HuffPost's senior officials have repeatedly told the public for more than ten years that it is a completely nonpartisan, professional news organization. This report reveals the verifiable facts that lay waste to those claims.
---
Reports on social media platforms' enabling of Islamist terror incitement and glorification:
Both Facebook and Twitter explicitly claim that they do not allow anyone to use their platforms to incite, glorify or celebrate violence or terrorism.  Yet in the case of Palestinian terrorist groups, both have turned a blind eye, or at best, only momentarily removed violating items, but left the account-holders free to continue. At the same time, they summarily ban other users who verbally criticize these terrorists and terror-supporters.
It is for these reasons that I researched and developed these reports for SaveTheWest.com:
Why does Facebook enable Palestinians to incite & glorify anti-Semitic terrorism, but bans users who don't?
Did Facebook's continued enabling of anti-Semitic terror-incitement groups result in recent attacks?
Why does Twitter enable Hamas to spread its propaganda?  UPDATE: Several weeks after this report went live on social media, Twitter shut down Hamas's page.
---
Introduction to "Defenders of Western Civilization" and "Useful Idiots"
In consultation with Ken, we began a new series of profiles of those who are taking courageous stands in defense of liberty, and those who are doing particularly sinister things, to undermine it.  I wrote this introductory essay, to present a deep analysis of where we are as a culture, and why such a series is urgently necessary.  Excerpt:
In football and other grid-type games, each side starts off on equal footing. The playing field's mid-point is the fifty-yard line. One can tell how well each team is doing at any given moment by the ball's proximity to that reference point, and to its opponent's end zone.

In the battle of ideas, Western civilization should be at the equivalent of the 1-yard-line of the end zone of opposing ideologies, be they secular or religious. It should hold this dominant position if for nothing other than one, immutable fact: more progress has been made in the last two hundred years of Western civilization, in terms of elevating and extending every rational measure of human existence, than in its preceding 200,000 years combined. Western nations dominate every reasonable quality-of-life measure, and have for many years. […]

Instead of enjoying recognition for all its virtues and achievements, however, Western civilization is now in an existential cultural war, and has its back against its own one-yard-line.

How could we have gotten to this point?  How could Western culture be on the cusp of surrendering everything we've achieved, built, and the myriad good to which we still aspire?

---
The America I See: A Valentine's Day Love Story
I wrote this to commemorate the first Valentine's Day after the 2016 election.  Amid the droning cries that America is such an oppressive, unfair, racist, Islamophobic, cruel, misogynistic nation (particularly in re the national and local versions of the March for Women, etc.), I wrote this essay to present a different viewpoint, from two incidents I encountered: volunteering for a charitable event at a local "big box" store, and the fitness center I attend.  I explain why, through what I observed with my own eyes, America is the exact opposite of what it is accused of being, and present a glimpse of what actual oppression, misogyny, hate and racism look like, and where they are still practiced today.
---
"The Coalition for Non-Living Americans"
According to Pew Research, 1.8 million dead Americans are still registered to vote, and there have been dozens of incidents of "social justice warriors" re-registering dead people to vote, then attempting to cast ballots in their names.  Most efforts to raise awareness of these issues have not gotten traction, in large part because activists who try to stop it are called "racists" etc.
I suggested to Ken that we form our own "social justice" campaign to raise awareness of this problem, but in a satirical way, that will use the SJWs' supposed moral justification — of standing up for the oppressed and marginalized — as the foundation for the approach.  The result of my work for was this satirical campaign, in which I even dressed up as a decomposing corpse, "Emmett Croaker," and was videotaped asking students at the University of Virginia to help "stop the discrimination" against dead voters.
The entire project was based on, and refers back to, detailed research contained on the Coalition page, and via supporting links to authoritative resources.
---
.
.
.